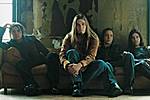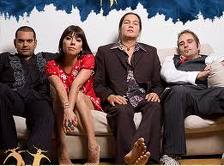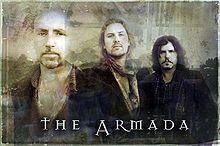 Chart facts: This year-end chart of the top 50 songs of 2010 is represented by artists from 18 countries (
9 US, 10 Canada, 6 Germany, 6 Finland, 3 UK, 2 Liechtenstein, 2 Poland, 2 Ireland, 2 Netherlands, 2 Norway; and 1 each from Brazil, Israel, Gibraltar, Switzerland, Russia, Italy, Australia, Norway and Belgium
). This year tops 2009 as the most diverse year-end chart ever.
7 artists have more than one entry:
Elis
is at #1 and #11, #43;
UnSun
is at #3 and #9;
The Armada
is at #6 and #7.
Van Canto
is at #17 and #38,
Default
is at #18 and #33,
Muse
is at #22 and #42, and
Leaves' Eyes
is at #8 and #41.
Other minutiae:
12 artists from last year's top 50 are back this year: Eluveitie, Halestorm, Delain, Muse, Shinedown, Autumn, SLOT, Linkin Park, Apocalyptica, Lacuna Coil, Elis, and Nickelback.
There are 4 remakes: "I Come Undone," "Scarborough Fair," "Entwined," and "Feeling Good."
There were 21 #1s and 6 #2s.
There are 3-multi-act entries: Apocalyptica with Gavin Rossdale, Leaves' Eyes and Sarah Brightman, and The Rasmus with Anette Olzon. Two are multi-national collaborations.
The lowest peaking song is "Silence is a Weapon," which reached #7.
18 artists are here with their first charted hit. Two are Native American/First Nations.
There are two foreign language songs, one from a soundtrack, and two Christian rock bands on our chart.
27 songs have a female presence.
The highest debut of the year is from UnSun. Bring Me to Heaven cracked the chart at #7.